With regards to our plan to install a hemodialysis department in our facility, we have decided to offer a screening for kidney disease on World Kidney Day 2020. This screening was done on Saturday, 14.3.2020 at our General OPD and it was offered for free to all clients.
Screening started at 8 a.m. up to 1:30 p.m. with 14 staff as planned. 169 patients responded to our information campaign and came for screening. The participants had a mean age of 47 years and most of them came from Ndanda-Njenga (60%).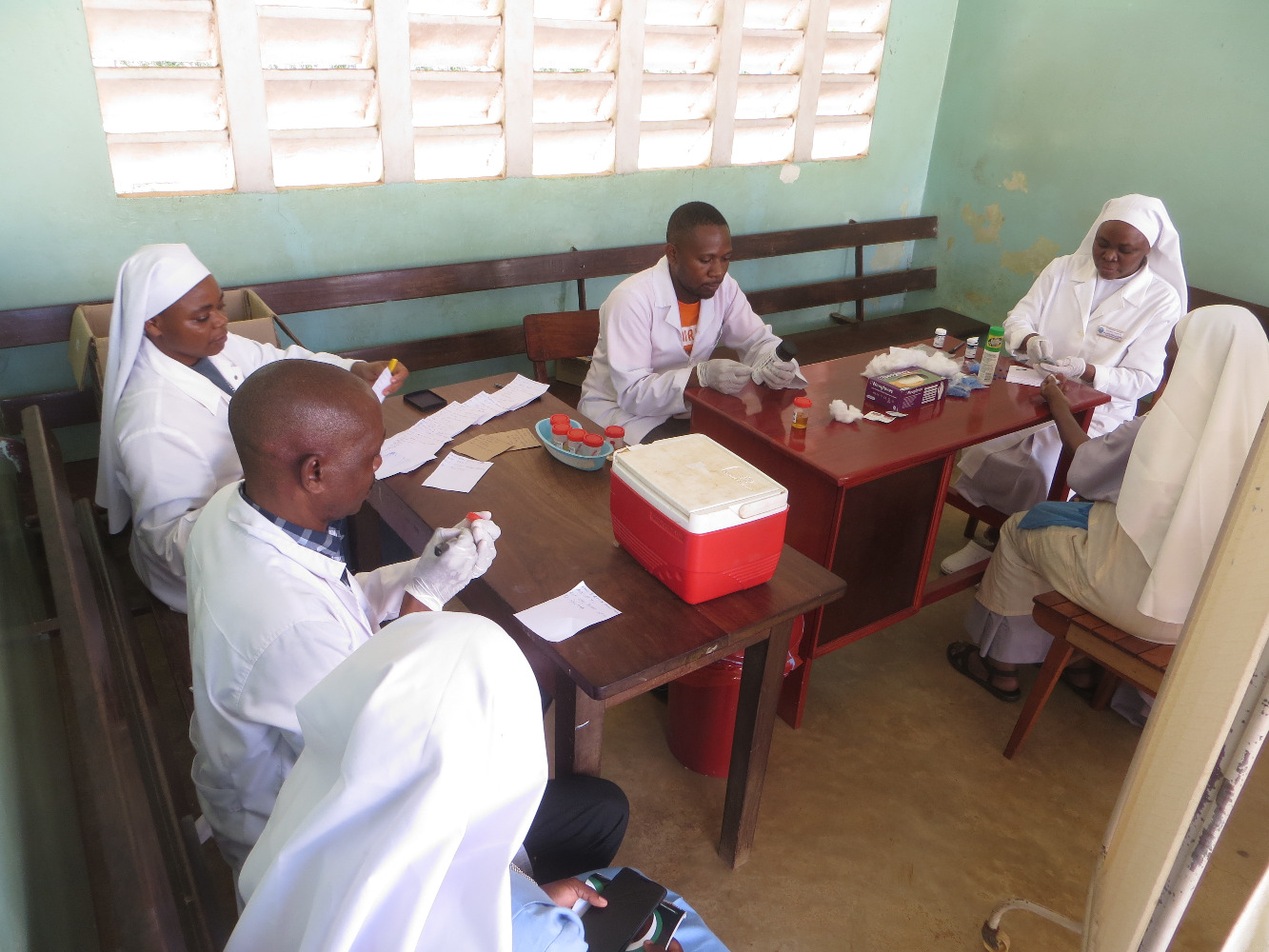 In all patients, vital signs were checked as well as urineanalysis. Blood glucose was measured in selected cases..
8 patients where suspicious to have kidney problems and they were advised to come for further evaluation. 82 patients had hypertension (32%) and 23 patients had asymptomatic UTI.
These data give a hint of the burden of hypertension and kidney disease in the region around Ndanda.